1976 Suzuki GS400 Cafe Racer
by Steve Long
(Moncton N.B. Canada)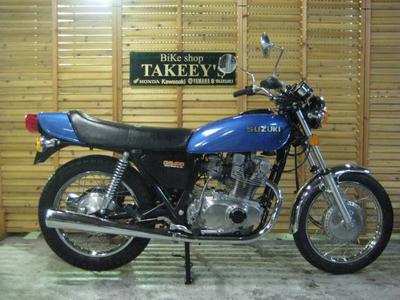 1976 Suzuki gs400
I'm a musician and I'm continuously surfing the internet for instruments, equipment or ideas and while doing so one morning I stumbled on some Cafe' Racers. I've always loved the big V twins but I never had the cash available or time available to do a custom build But when I seen some of those Cafe' Racers I figured I could build one fairly cheap without eating up to many seasons and losing interest before it's complete.


I went shopping and I found a 1976 GS 400 in an old barn. One of the guys I work with had it for 30yrs, blew a head gasket in 1987 and never put it back on the road. It was a match made in heaven and I'm looking forward to putting it together (or stripping it a part as the case may be) this summer.
The pictures I've got here are not of my bike but a picture of the stock 400 and a couple of cafe's I'd like to get close to on my build.