New!

Rigid Sportster Frame Plans!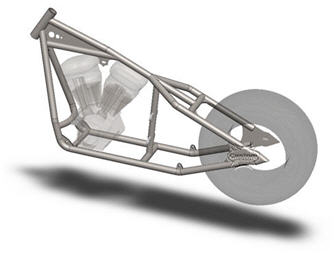 Here's why these rigid Sportster frame plans are the best on the market: 
The plans were professionally drawn, and painstakingly researched and created by our senior engineer. Our plans come with a feature that nobody in the industry has been able to provide... 
Sectional views! Our rigid Sportster frame plans come with sectional views which allows you to see the frame and how it looks when it's cut at a specific plane. 
It's a big advantage because it's the only way to specify compound bends and angles. The other plans on the market show you just horizontal and vertical dimensions on multiple views which makes it hard to understand, cluttered, and outright sloppy.

Sportster Frame Frame Plans Features:
Tube Diameter is 1.5" DOM Standard Carbon Steel
Sportster Rigid Tail Design
1.5" Tube Design
External Frame Width = 13.0" External
Internal Frame Width = 10.5" Internal Dim between tubes and 11.5" between axle plates
Distance = 10.5" (200 Series)
Material - Standard Mill Carbon Steel
Wheel Base - 65" (center of front wheel to center of rear)
Rake = 30 Degrees (Stock Rake)
Ground Clearance = 5"
Wheel Diameters = 26" (Both)
The Sporster frame plans are printed on 36" x 72" paper


---
The rigid Sportster frame plans show the angles and measurements clearly. All the other plans on the market show multiple dimensions on JUST the front and side views.      
You should be able to build a Sportster chopper frame problem-free with these plans. They are crisp, clear, and clean. The bottom line is the they are much easier to follow.
Here's A Basic Idea Of What Your Bike Will Look Like With Basic Measurements...
---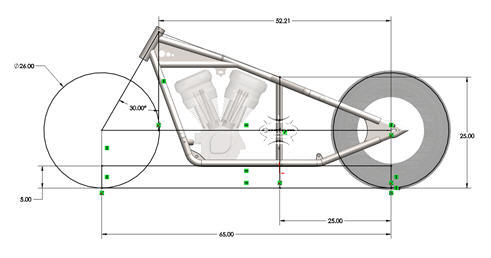 Here's A View Of The Actual Plans At About 4% Of It's Actual Size...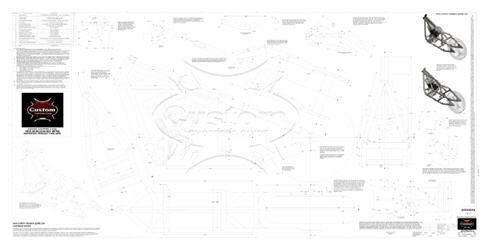 ---
More Chopper and Shop Plans:
Bobber Frame Blue Prints (Hardtail and Softail)
Motorcycle Frame Jig Blue Prints
All Frame Plans, Jig Plans, Fork Plans, and Forward Control Plans
Related Article:
Removing The Center Post For A Built In Transmission?