Hot New Custom Bike Building Videos!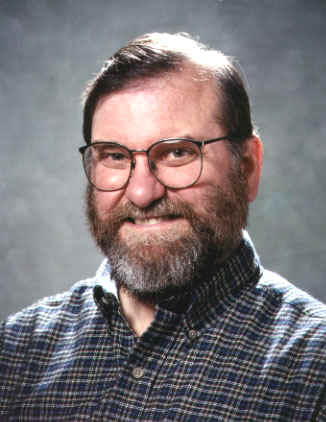 The metalworking and custom bike building videos and DVD's below were professionally produced by Ron Covell of Creative Metalworking, and Michael Durham. Here's why you should get Ron Covell and Michael Durham's custom bike building videos...
Ron Covell has been featured in American Iron Magazine, Hot Bike Magazine, Metal Crafters News, Street Rodder, Classic Trucks, and many more well known industry publications. And he has a column in Street Rodder called, "Professor Hammer's Metalworking Tips".
Click Here For A Free Sample Video Clip of Building A Chopper Chassis By Ron Covell.

Michael Durham is a professional bike builder and master mechanic. He has a gift for motorcycle building and repair, and he has the degrees and experience to back it up: A Master rating from Harley Davidson. He's a graduate of Motorcycle Mechanics Institute. And he was a Harley Davidson lead mechanic for several years.
Here Are The Most Popular Titles: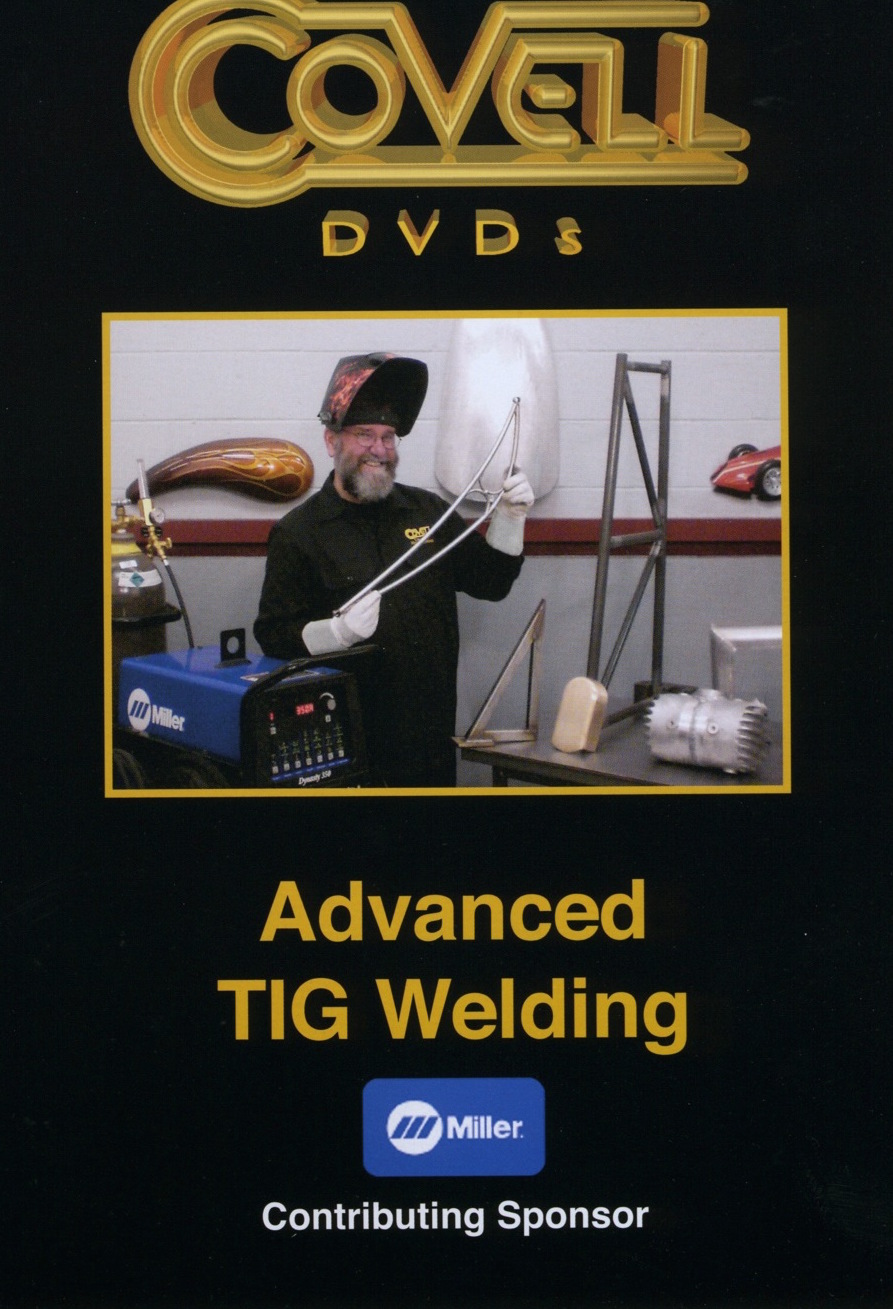 Advanced Tig Welding! - This Advanced Tig Welding course on DVD covers many areas including welding chrome moly steel, stainless steel, aluminum, magnesium, bronze, copper, and titanium. You'll also learn how to weld castings made from aluminum, magnesium, and bronze! You'll get step by step detailed instruction along with stunning up close photography so you can see exactly what to look for as you weld.
Tig Welding Basics - Discover how to create strong, beautiful welds. Your skill at welding is important. This DVD makes tig welding easy. And it's the best instructional DVD on tig welding in the world!
---
---
Building A Chopper Chassis - The best custom bike building DVD on the market. You'll learn more in 10 minutes than you will in 3 hours of another similar video on the market. See what American Iron has to say!
---
---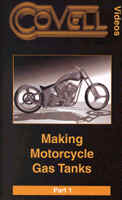 Making Motorcycle Gas Tanks - Our customers favorite guide on custom building. It's loaded with more tips and insider secrets. You'll take your knowledge to a new level for any building project you can think of. It's really that good.
---
---
Working with Tubing - This is another favorite of our customers. You absolutely must have this DVD if you are working with tubing. It's hard to believe how good Ron Covell is at sticking to the details and not loading his DVD's with a bunch of fluff.
---
---
Build Your Own Bike - A highly recommended bike building two disc set. These custom bike building videos cover everything from mock up, to final assembly, and everything in between. Michael Durham is your host, and he is an amazing mechanic and custom bike builder in his own right. With a Master rating from Harley Davidson, a graduate from MMI, and a Harley Davidson lead mechanic, you will be blown away by his step by step bike building directions and guidance, guaranteed.
---
---
A Motorcycle Fabrication Guide - These custom bike building videos by Ron Fournier shows you how to create motorcycle parts for your custom bike, and much more. With the little known metal working 'tricks of the trade' that you'll learn from this DVD set along with the step-by-step guides you'll be infused with the knowledge and know-how to build a killer custom motorcycle. There is a lot to this 210 minute 2 DVD set so click here to read more.
---
---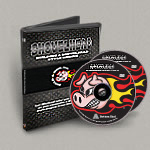 Building A Shovelhead Style Engine - This is another excellent 2 DVD set that shows you how to build a shovelhead engine. A shovelhead is a great engine to build or rebuild for many chopper or bobber projects, and it is the perfect addition to your custom bike building videos library. There is nothing on the market like it because the the step-by-step tips and directions will have you building your own shovelhead motor or rebuilding one in no time.
---
---
NEW! Twin Cams and a Big Bore Baby - A 123 minute guide to your twin cam engine conversion, replacement, or maintenance. You will use this DVD guide to maintain, convert, or replace your twin cam model engine. Read this page for more information. Highly Recommended!
---
More Custom Bike Building Videos (DVD's) for your Custom Building Library...
Mig Welding Made Easy - Ron Covell's newest guide that will make mig welding simple to understand and improve your skill level even if you are a veteran welding pro (most welders don't understand the variables involved with mig welding and how they affect the weld. Now you'll know)..
---
---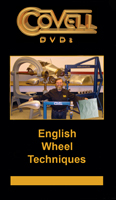 English Wheel Techniques - The little known ways of using an English wheel are revealed in this unique, one-of-kind informational DVD guide hosted by Ron Covell. A must have for any serious metalworker, new or veteran!
---
---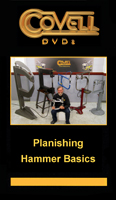 NEW! Planishing Hammer Basics - Discover the how to use a planishing hammer effectively on your metalworking projects. There is no other instructional guide on the market, and this is as good as any instructional dvd will ever be, guaranteed.
---
---
---
---
Custom Bike Building Videos, Guides, Tips, And Techniques...The Best In Metalworking Tips And Advice.