Advanced Tig Welding!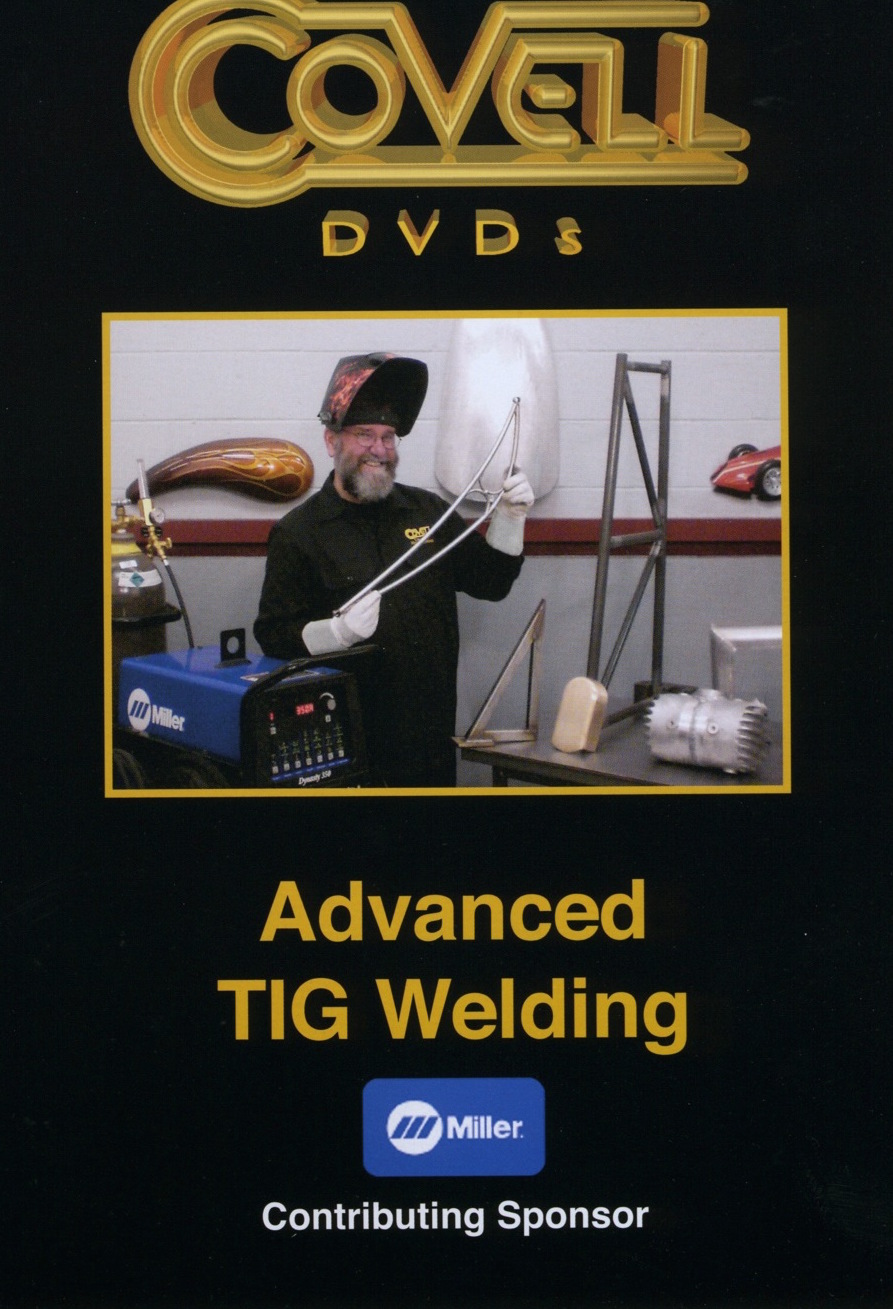 'Advanced Tig Welding', a new tig welding course on DVD by Ron Covell, covers many advanced topics including:
Welding chrome moly steel 
Stainless steel 
Aluminum
Magnesium 
Bronze
Copper
And Titanium 
Also, this tig welding course will show you how to tig weld castings made from aluminum, magnesium, and bronze.

In addition, Ron provides clear guidelines on using the pulse and waveform adjustments that many new welders have.
You'll get little known but practical advice on: machine setup, joint preparation, and weld finishing.
Ron's clear and detailed instructions are very easy to follow, and the brilliant close-up photography shows you exactly what to look for as you weld!
Take your tig welding to another level now
---

---
As you know from Tig Welding Basics and Mig Welding Made Easy, Ron makes the lessons and instruction fun and professionally articulated. In this Advanced Tig Welding course on DVD, he'll guide you through many advanced areas of tig welding and make it much easier than you imagined.
"The TIG Welding Basics video was excellent! Ron covers everything you need to get started in TIG Welding. His technical instruction and demonstration shown you to make the perfect TIG weld, especially for those that are just starting.
I have shown this video to a few experienced welders and they have given this video high marks. They even admitted that they learned a few new things. I you are just beginning or have several years experience you will appreciate Ron's instruction style and his knowledge of TIG welding. Also you will be impressed when he welds aluminum foil together!"
Jonanthan Weimer 
Welding Engineer
The best alternative, or the best supplement to this DVD is Tig Welding Basics.