Shovelhead Engine Build
Step By Step Tutorial...
Also A Good Shovelhead Rebuilding Guide!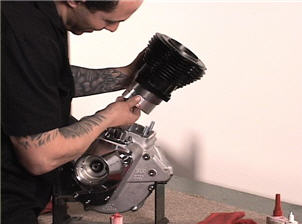 New DVD! Shovelhead Engine Build (and rebuilding guide):
This new guide called Building A Shovelhead Style Engine is the best instructional DVD on motorcycle engine builds on the market. The instructor has a Master rating from Harley Davidson and was a Harley Davidson lead mechanic for several years, and now has a passion for teaching.
His style keeps you involved, and his guidance makes it all easy to understand.
What you will get is a well produced 2 DVD set that has a total run-time of 97 minutes. 
By the time you get through the DVD's you will have the confidence and knowledge to help you build or rebuild a shovelhead engine. And it will always be there for you to pick up and view when and if you need guidance or a refresher on how to build or rebuild a shovelhead engine.
Shovelhead Engine Build Side Bar: A Shovelhead rebuild requires more details for the novice engine builder but this DVD set is ideal if you have some experience rebuilding because it provides a road-map for you to follow. If you want to build a Shovelhead with new parts this DVD set is your step by step guide.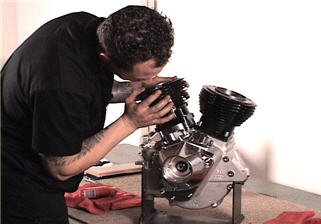 Here is a list of the main components of this shovelhead engine build:
Heads, Engine case, Oil pump, and Super E carburetor are from S&S
Flywheels are 4 1/4 stroke from Truett and Osborne 
Pistons are 3 5/8 from Wiseco
Cylinders are 3 5/8 from Drag Specialties 
Cam, Tappets, and Push Rods are from Andrews
Rocker Boxes and Rockers are from Drag Specialties.
Although this DVD guide is for someone building a Shovelhead engine, it's also very helpful for someone who wants a guide to rebuilding a Shovelhead motor.
Get 'Building A Shovelhead Style Engine' Now.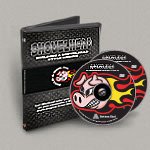 Here's What's On The Shovelhead Style Engine DVD's:
Shovelhead Build
Disc A Bottom End --  Runtime 48 minutes.
Introduction
Chapter 1
Chapter 2
Chapter 3
Shovelhead Engine Build Bottom End
Chapter 4
Chapter 5
Chapter 6
Shovelhead Engine Build
Disc B Top End --Runtime 49 minutes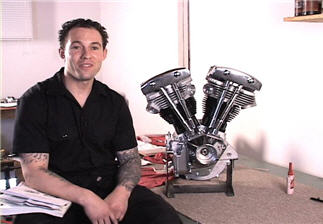 Chapter 7
Piston Rings 
Fitting Rings 
Filing Piston Rings 
Fitting Rings To Pistons
Chapter 8
Clean Castings Of Rocker Boxes 
Mock Up of Rocker Boxes 
Final Assembly Rocker Boxes 
Install Bolt Covers
Chapter 9
Set Pistons Into Cylinders 
Hook Pistons To Rods 
Mount Cylinders On Block
Chapter 10
Install Rockers To Heads 
Torque Rocker Boxes
Shovelhead Engine Build TOP END
Chapter 11
Install Head Bolts 
Bolt Down Cylinder Heads 
Torque Cylinders & Heads 
Chapter 12 
Align Intake Manifold 
Install Push Rods & Tubes 
Adjust Push Rods 
Set Push Rod Tubes 
Final Will The Beast Start? 
Sign Off

Side Bar: You can use Building A Shovelhead Style Egnine as a guide to tearing down or rebuilding an shovelhead engine. Just keep in mind that the process of rebuilding a shovelhead engine is much more involved with respect to tools and measuring than using new, unworn parts.