1996 Yezdi roadking
by pranav.s.chavan
(Bijapur/karnataka/India)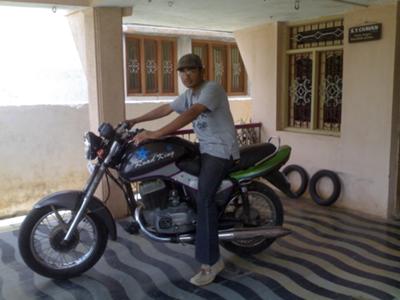 1996 Yezdi Roadking
It's Pranav from India. Actually I am customizing my classic bike that is a YEZDI ROADKING 250CC to become more of a chopper. But due to insufficient knowledge and no professional mechanical engine available in our city, my dream bike is standing at 60% of the work done, and that too I did by myself.


But now here I need some help about the installation of a swing-bar. Because I want to install a 150 size rear wheel. And also want to do some sheet metal work for a mud guard.
1) And also if possible can you let me know how to convert an air cooled bike to oil cooled?
2) My bike is two stroke 250cc air cooled engine
3) Here U am uploading a picutre of my which is before the work and after the work.
First picture is before work (bought second hand).
Second picture is after 60% of the work is done.
Hoping you will guide me in my work. Also tell me about the performance means how to increase the performance to a greater extent, and is it possible to install a NOS kit?
Reply please. Have a great day.