Discover The Secrets Of Custom Motorcycle Painting!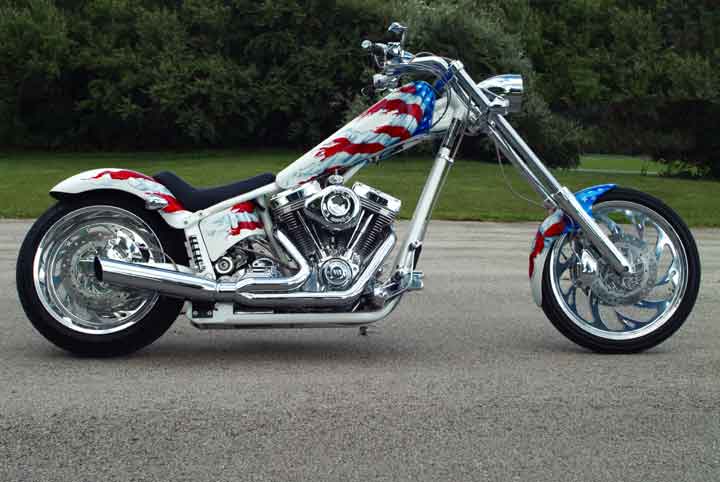 Now you can learn automotive and custom motorcycle painting from a master airbrusher...
Whether you are just starting out or you have been custom painting for years, take a minute to read this letter. Because it may be one of the best decisions you make this year...

Who Do You Trust To Show You The Insider Tips And Secrets To Custom Motorcycle Painting?
If you are one of our subscribers then you know that we don't recommend anyone or any company without a thorough review of their work. We want to give our subscribers what they've been asking for over the last few years...quality automotive and custom motorcycle painting instructions on DVD.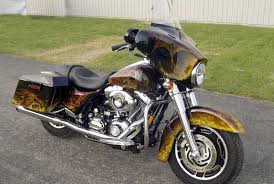 So we hunted and hunted. We went through dozens of websites and guides. Most of them were over-hyped or they were pretty good at painting, but their DVD's and guides were below average. We werelooking for the best. And after months and months of searcing and waiting, we found her!
Here's Why Pamela Shanteau Should Be On The Top Of Your List For Custom Motorcycle Painting And Airbrusing Instruction...
Pamela's amazing airbrushing art has been featured on truckloads of Custom Choppers, Hot Rods and Motorcycles. She has been featured in the finest publications in the world, and is one of the best in the world in the field of airbrushing art. For example:
The 2006 Iwata airbrush and the RM 2006 and 2007 Paint calendars feature Pamela and her airbrush art, recognizing Pam as one of the best custom airbrush artists in the world! 
The 2006 and 2007 Signature Harley Davidson Calenders!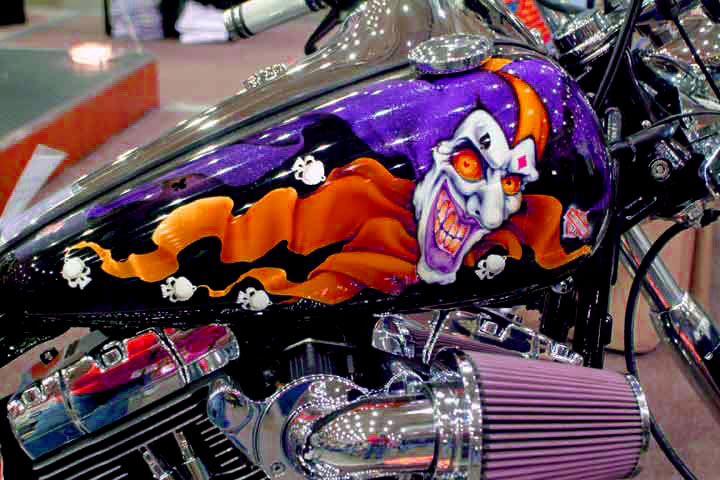 Hot Rod, Popular Hot Rodding, Airbrush Action, Auto Art International, AutoGraphics, Easy Rider, Biker Mag, Overdrive, 4-Wheel'in, Mini-Truckin andAirbrush Magazine and many more have showcased -- and will showcase again -- Pamela's airbrushing art and expertise!


Airbrush Magazine and Sign of the Times magazine featured Pamela on it's cover!
Paint Like A Pro, Even If You've Never Picked Up An Airbrush!
If you don't have a creative bone in your body, or you've never picked up an airbrush -- or a paint brush for that matter -- with Pamela's instruction you will learn how to paint killer flames in no time. Your friends will wonder how you become such a good artist so fast!
And if you have some experience at painting, you'll discover all kinds of new motorcycle painting techniques that will blow you away. Guaranteed...
This Automotive And Custom Motorcycle Painting Master Ready To Help You Anytime You Choose, 24 hours a day!

Here are her custom motorcycle painting and automotive painting DVD guides that are the best on the market...
---
'Introduction to Airbrushing Flames'. In this instructional DVD you'll shown the insiders tips and techniques to airbrushing on metal. Whether you are a beginner or advanced airbrusher, you will discover the secrets to of auto airbrushing.

---
---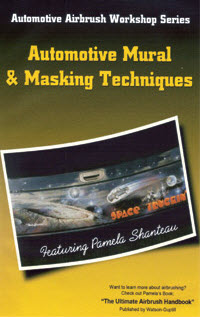 'Automotive Mural and Masking Techniques'. A more advanced course on Airbrushing, and is a must have for anyone wanting to get the insiders viewpoint of Pamela's airbrushing and masking techniques and significantly increase your airbrushing skill level. 

---
---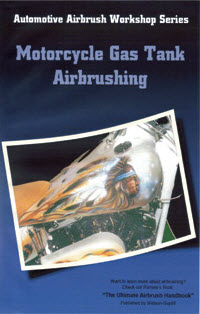 'Motorcycle Gas Tank Airbrushing'. A guide to that will show you all the steps to designing and painting motorcycle gas tanks. A one of a kind, hard to get DVD.