First Time Bobber Project!
by Eric
(waterloo,IA)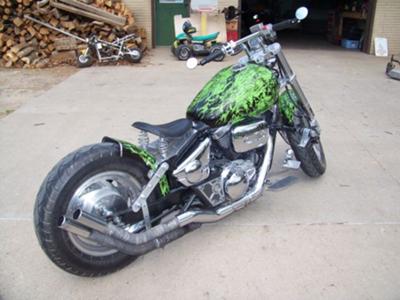 Bobber Motorcycle Project
So I'll give the short version. I had a Hayabusa, too many people dear to me didn't want me racing anymore. So I sell it and buy this delicious little mess that someone had started turning into a Bobber (first pic). I proceeded to change out the following.


1. Handle bars
2. Tail light
3. Rear turn signals
4. Made bracket for new headlight and turn signals
5. Fabricated suicide shifter
6. Removed vinyl wrap.
6. Redid seat pan
7. Started fabricating the bracket for the foot clutch.
And so this far into it I'm already considering buying a frame and building something completely different.
I will check in regularly as I am still doing a lot of research trying to decide between building or a buying a frame