Honda 1980 CB750F
by Sal
(Bergen County New Jersey)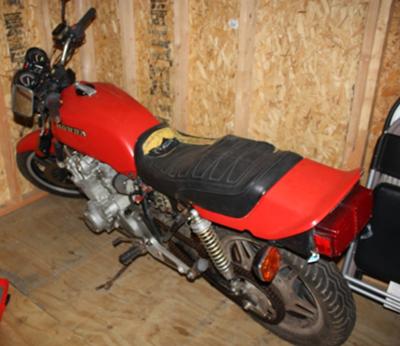 Honda 1980 CB750F
Hello Everybody,


This is my first build. Picked up a running 1980 CB750 for $200.
I am going to turn it into a Bobber Style hardtail.
The hardtail section has already been fabricated and I am hoping to weld it on this week.
I am considering forward controls, but unsure. Already have my front rim (19" spoked wheel). Working on tracking down a rear spoked wheel (either 16" or 18").
I am trying to get this done before July because my wife is due the first week in July. Any advice, ideas and tips are much appreciated.