Honda Four CB 750
by Fernando Torres
(Aguascalientes, Mexico)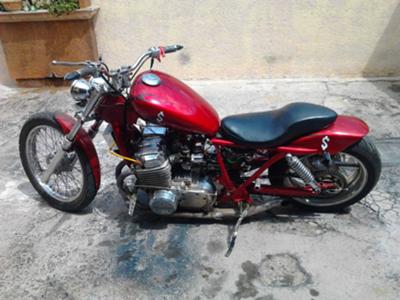 Honda cb750 Four
Hi guys I'm from Mexico and I have a Honda cb750 Four from the 70's. It has an air front suspension I'm thinking about put or adapt an air compressor but I don't know the pounds or lb it has to be.


I customized some parts, I changed air cleaners for velocity stacks from steel dragon's performance, a rear Avon tire 170/17, an adapt a rear side break light and turn signals. I also adapted a rear master cylinder from a Honda cbr.
I also bought an oil pressure gauge on eBay last July and still don't have it, I'm a little worried because the seller don't answer to my emails so take a look to my pic's and if you know what kind of compressor I need let me know.