Springer Chopper Build by Cybernetic Research Labs!

A Cybernetic Research Labs Springer Chopper Ground Up Build:
We are honored to have received this fantastic set of pictures and details on a springer motorcycle custom built by Michael Smith with Cybernetic Research Labs, called "Blue".
We are honored because he used our plans to build it. But of course, the true honor goes to the builder for taking the time and effort to take it from a pile of tubing and parts to an amazing road worthy machine that anyone would be thrilled to own.
Follow along with the pictures below and then read the details of the build at the end: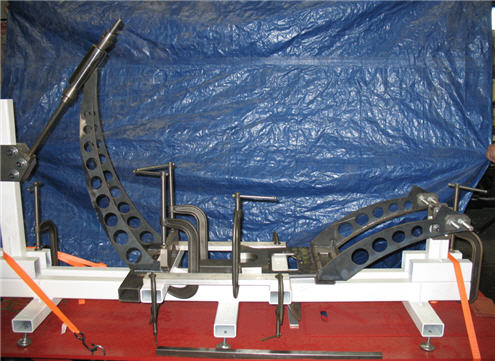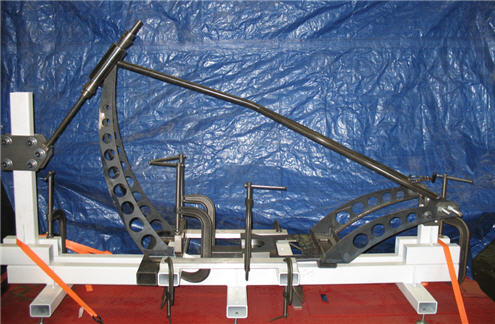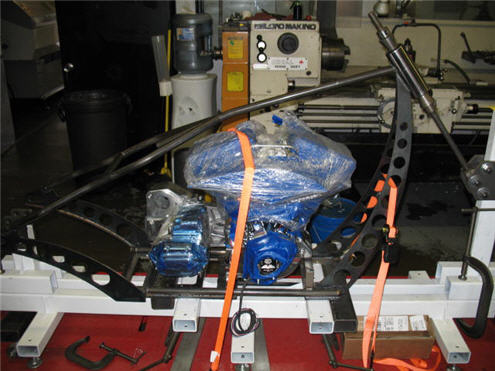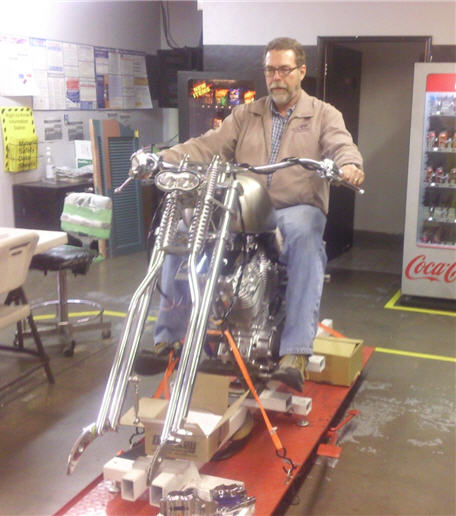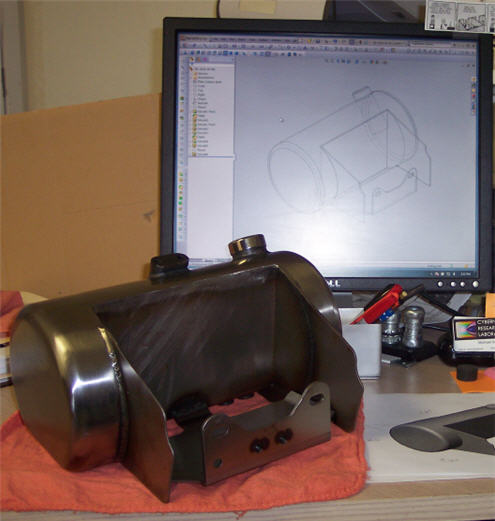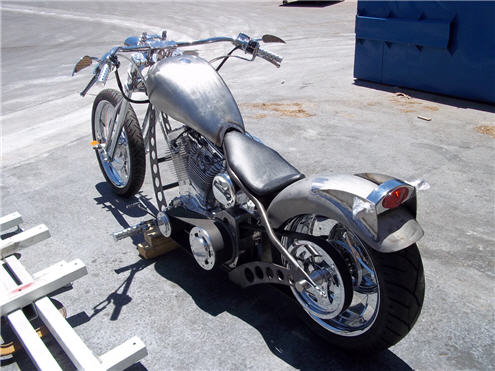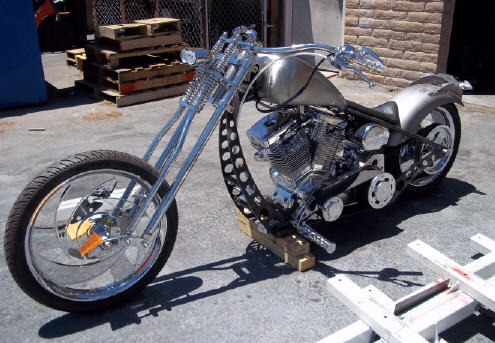 "Blue" Springer Chopper Specifications and Features:
114 ci Evo style from Demon Cycle  (127 hp)
6 spd transmission w/ Belt Drive
38 degree rake angle
Overall length 102"
Wheelbase 75"
Front wheel 21 x 2.15,  Tire 90/90/R21
Rear wheel 18 x 55,  Tire 200/50/R18
Approx. Curb Weight:  630 lbs
Frame plans, Springer Chopper Fork plans and Jig plans by Custom Choppers Guide.
Parts from Drag Specialties, Demon's cycles, Dakota Digital and Copperstate Nut & Bolt.
Technical assistance from local Tucson bike shops;  Biker's Bay, All American Motorcycles, Big Sky Motorcycles.
We designed and fabricated over 300 component parts and purchased another 150.
Parts for "Blue" the Springer Chopper designed and made by us include:
Front and Rear Wheels
Belt Drive Pulley
Springer Forks
Motorcycle Frame
Seat
These pictures represent 23 months in the making.  (About the same as an elephant's gestation).
In October the bike goes to paint by a local hot rod cycle painter of over 40 years experience.
Regards,
Michael Smith
Design Engineer
Cybernetic Research Labs
---