Troy and the Guzzis
by troy hamilton
(alma, arkansas)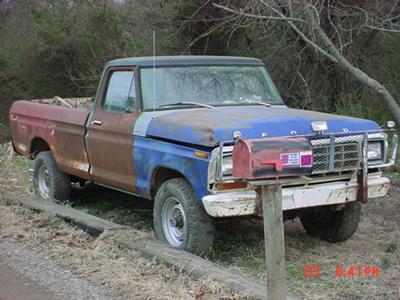 1973 f100
I have 2 Guzzis. Built the first, built the trailer hitch, luggage rack on it. I tore it down to the frame. Did the top end, built the carbs in my bathroom.


The 73 Eldorado, I put a Kawasaki 200 kdx 200 front end on. I wanted a large dual sport. I put the floor boards on, took the lower rails from a 850 t and welded them on.
I am turning a 73 f100 2wd into a 4wd. Hanging Chevy 3/4 ton axles. I changed it to straight front end (dana 44 14 bolt rear end) I don't know what motor I'll run yet, I have many.
I'm self taught. If you didn't build it, it ain't yours! The trike I built from a 88 Chevy fwd. 500 bucks invested.