Yamaha Xs 1100 Classic Race Bike
by Dolf
(South Africa)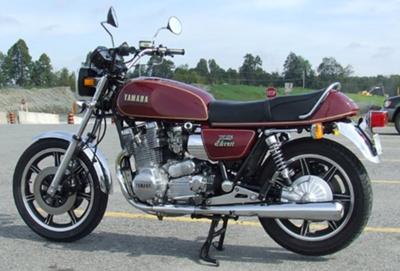 Classic Yamaha Xs 1100
My son and I have fallen greatly in love with classic motorcycles. Due to poor availability and the rip off artists we have in this country we can not afford something as good as a SWEET SOUNDING HARLEY.


As a second option we have been accumulating Yamaha Xs 1100 bits & pieces. We restore them to original when money and a good buyer comes up. Our mission is to put as many of these 30 to 33 year old bikes back on the road in South Africa as possible.
If our biker community does not want them our plan is to export them to where ever and to who ever wants them.
We also have a historic and classic racing class in our region. We want to participate in the Classic section where any bike older that 25 years is allowed.
Our needs are: We want to do a chain drive mod - where the shaft on the xs1100 is replaced by a chain. The middle gear assembly gets bolted off and a front sprocket assembly goes on. We need specs. Also on building a dual shock swing arm. Mono shocks are not allowed in the classic class.
We also need a crankshaft or 3 if they are available. Yamaha 2nd , 3rd or 4th O/S - pistons as well. Our problem is all e-bay stuff is being air freighted normally and the cost for freight is 4 times the price of the crank due to weight of the thing. We need somebody reliable that is involved with ship freight from the "US of A" to South Africa.
Can you help ? Please!
Dolf & Nicky
South Africa