Electra Straight 8 Cruiser 2006
by Dildozer
(Napa California)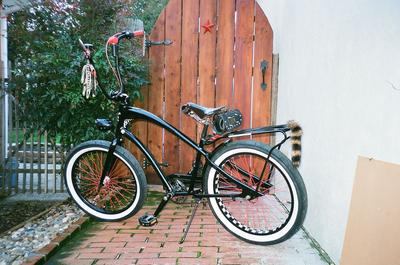 Electra Straight 8
This Electra Straight 8 Cruiser 2006 is a head turner and it's saved my life!


I feel like a kid again on my "Sting-Ray" I sing out loud, take chances, and disturb people, just like I was 10 yrs old again! Love my Bike!!
Her name is "Judy Gluckglick" and she is a big star!
Join in and write your own page! It's easy to do. How? Simply click here to return to Bike Choppers.