English Wheel Plans.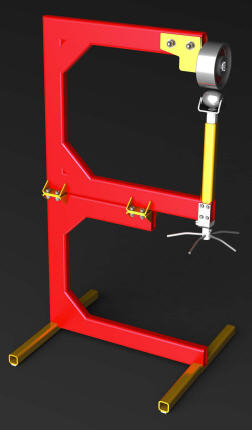 This 40 page set of DIY English Wheel Plans was created with the home fabricator in mind. But the final product is good enough for a professional metalworker.
The plans are easy to follow, precise, and they are totally original...
A mechanical engineer with over 20 years of experience designing automotive parts, chassis's, lifting devices, and ABS, EBS, ECAS, pneumatical brakes and suspensions for commercial vehicles created this original set of English Wheel plans.
One of the best features of this English Wheel is that you can use it as a stand alone tool (using the base), or you can bolt it onto your table top...
English Wheel Features:
3" thick wheels
Compact rectangular pipe 4" x 2" x 1/4" construction and 3 gauge steel plate
Height adjustable Anvil wheel
Brake for adjusting screw
Flexible construction, could be used on own support or on bench
5 Anvil wheel set (proposed) with working surface radius 2 ½", 3
¾", 12", 24" and cylindrical wheel
Welded and bolted construction
English Wheel Dimensions:
Height: 62 ¼"
Length: 34"
Width: 30" on support, 7 ½" on bench
This 40 page set of unique and detailed plans for an English Wheel is just $39.95 $9.95. You'll discover that they are easy to follow, and precise...

---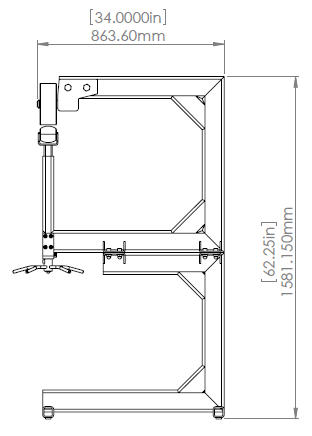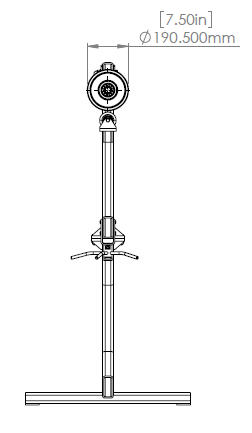 ---
---

Related Products:
---
Common Questions and Our Best Answers On Our English Wheel Plans Question 1:
What tools will be necessary to build or fabricate and execute the English wheel plans? 

The usual tools for manufacturing the English wheel from these English wheel plans are:
Cutting tools : angular grinder, mechanical saw for steel parts    
Welding tools electric welding recommended - MIG-WIG 
Some parts are necessary to be tuned on lathe and finally grinded (outer surfaces of the big wheel and anvil wheels and the bearing seats and shafts)
English Wheel Plans Question 2:
Where do we purchase the anvil wheels?
The idea is to have an original construction, but an anvil wheel is difficult to manufacture; it needs turning, heat treatment to harden the surface at 60-64 HRC and grinding for surface finish and bearing seats. These should be made in an well equipped workshop.
Parts for English wheels are available at: 
englishwheels.net
metalcrafttools.com/englishwheel.html
In this case some parts should be modified (big wheel shaft, anvil wheel support).
English Wheel Plans Question 3:
How can I know that the quality of the tool made with these plans (if followed exactly) will perform and give me the results I need?
Well, this a tricky question; what results do you expect?
Before I started the design, I observed many existing solutions such as those in above mentioned sites, and I noticed that the main issue for an English wheel is his rigidity; I made the construction rigid using thick profiles (1/4") and short beams (comparing to other solutions). The frame shape is different from other similar tools, to be original, but the main parts and dimensions are like the other constructions. I may say that my construction is over-sized. So, I 'm sure it will go fine for smaller parts (according to its dimensions) or for smaller workshops. I don't expect to be used on thick plates parts or industrial applications.
Please see also: roddingroundtable.com/tech/articles/12ewheel.html
If you would like additional comments, please ask. I hope I answered your questions.
The pipe bending device was produced in my engineers workshop (some years ago) and used for industrial purposes.