Knucklehead Chopper
by Rick
(McGregor, Minnesota)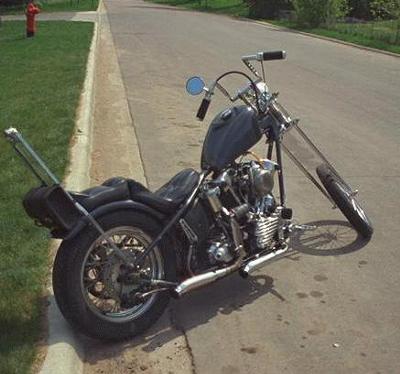 Knucklehead Chopper
Swap meet special -- Harley Knucklehead Chopper. No two parts were together before I put them together. Started in 1978 titled and on the road 1980.


Here are the Harley Knucklehead parts:
Daniel Boone hardtail frame
+13" Fury girder
First year was stock engine... (started first kick)
Panhead distrib
57 Panhead oil pump
Lightening timing gears
Trany has SuperGlide gears (more stable 3rd gear)
Next year... (still starts first kick)
S&S stroker 4 3/8"
Sifton 450 cam
Trok cylinders
Ported & polished
Belt primary drive
Disc brake instead of drum