About Custom Chopper Parts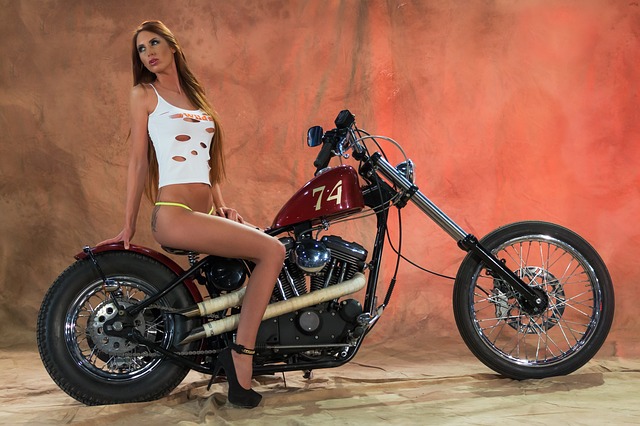 Why buy a brand new Harley when you can build your own using custom chopper parts or accessories? 
Don't think you are limited in your selection of add-ons just because your cycle is "bolt on" or OEM (original equipment manufacturer). 
Custom choppers have been assembled and disassembled so many times that you can find just about any custom chopper part or accessory you can imagine on the Internet.
It also doesn't matter what kind of custom chopper you are intending to enhance with new or used chopper parts and accessories. Aftermarket chopper parts and accessories are widely available for the Harley Davidson, Honda, Yamaha, Suzuki and Kawasaki brands as well as most kinds of custom built choppers.
A quick perusal through several popular sites that specialize in custom parts and accessories revealed all kinds of sorts of essentials and add-ons. 
These custom aftermarket parts and accessories included but were not limited to: brakes, clutches, drivelines, electrical components, engines, exhaust pipes, fenders, sheet metal, foot pedals, frames, gas tanks, handlebars, ignition units, gauges, carburetors, head lights, oil tanks, saddle bags, seats, shocks, sissy bars, tires and transmissions.
Most custom chopper stores or sites that offer these kind of spare parts also offer a selection of chopper building kits.
These kits can be quite comprehensive and supply everything you need to build the same bike that you saw gleaming on the showroom floor. 
However part of the satisfaction of building your own chopper is the customization part of the process. If you truly are interested in building a chopper that expresses your unique personality, then you are advised to buy the simplest chopper kit that is available and then enhance it with your own custom parts and accessories.

Even more than expressing your personality, your customized chopper can also be enhanced to the point that it becomes a work of art. 
Many art critics nowadays consider home made choppers to be a form of sculpture, because their creators have a talent for pounding, bolting and welding sheet metal into a vehicle that is an expression of the rider's soul.
Many chopper riders refer to bikes that have not been customized with aftermarket parts and accessories as "billet barges." A bike bought off the show room floor might be sleek and attractive but it is just not distinctive. A great chopper is stripped, deconstructed and then cluttered with bolt-on chrome chopper parts.
Superfluous parts are often removed to give the bike a streamlined look. The addition of V-twin engines and big exhaust pipes testify to the custom chopper's aesthetic association with Harley Davidson bikes from the 1930s. 
In short, a bike built with custom parts is the exact opposite of a "billet barge."
There are any numbers of mechanics out there that can just bolt a bike together and send it on the road. It is those who can combine several elements of the chopper, such as the wheels, exhaust pipes and frame that achieve a final product that approaches a vision of motorcycle artistry.
Creating a unique chopper such as this requires a careful search of the most unique chopper parts and accessories that you can find so the end result bears your personal artistic signature.
Here's one reason to bookmark this page or subscribe to our newsletter.... You'll get reviews of various custom chopper parts and accessories (in our newsletter you'll get them every month or two).
Recommended Reading for all levels: