Limited Time Ron Covell Metal Working DVD Package With Bonuses...

Learn From A Metalworking Genius And Save Countless Hours Of Frustration On Your Next Custom Bike Building Project!
Imagine how much time and money you could save on your next project if you could have access to a master metalworker ready to guide you any time you choose!
If you have worked on a metalworking project, or had a conversation with a first time bike builder, you know how much time and effort is exhausted on time consuming pitfalls that could have been avoided. Plus, you know how dangerous it can be if you don't make strong welds, and use proper technique.
"It's Like Having A Master Metalworking And Custom Bike Building Pro In Your Living Room Ready To Help You Anytime, 24 Hours A Day!"
Ron Covell is a master metalworker, and his metalworking tips and secrets are   captured on 4 of his best, professionally produced DVD's. You can get one or two of his DVD's here, or you can get 4 of his best titles in one easy to order package. And for ordering promptly we are going to throw in valuable bonuses (see below)... 
---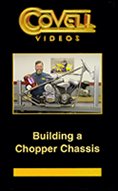 Building A Chopper Chassis - The best custom bike building DVD on the market. You'll learn more in 10 minutes than you will in 3 hours of another similar video on the market. See what American Iron has to say! Normally $39.99
---
---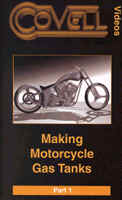 Making Motorcycle Gas Tanks - Our customers favorite guide on custom building. It's loaded with more tips and insider secrets.  You'll take your knowledge to a new level for any building project you can think of. It's really that good. Normally $59.99
---
---
Working with Tubing - This is another favorite of our customers. You absolutely must have this DVD if you are working with tubing. It's hard to believe how good Ron Covell is at sticking to the details and not loading his DVD's with a bunch of fluff. Normally $39.99
---
---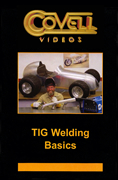 Tig Welding Basics - Discover how to create strong, beautiful welds. Your skill at welding is important. This DVD makes tig welding easy. And it's the best instructional DVD on tig welding in the world! Normally $39.99
---
3 Special Reports Valued At $67.95 And A $15 Dollar Discount
The four DVD's listed above are the best metalworking and bike building instructional courses on the market today. And for making the wise decision to purchase all four titles in one package deal, we are going to give you 3 Special Reports valued at $67.95 (instant download). Plus, you'll also get a $15 discount. That's $82.95 in bonuses for ordering promptly!
These are not just 'gimmick' bonuses. We sell these downloadable reports and the DVD's individually every day to smart bike builders and metalworkers (so don't tell any of our   customers if you run across them at a forum or bike building convention, they might get angry for missing out). There is one catch. You must order right away (to be sure you get your special bonuses). We reserve the right to cancel this special offer at anytime...
---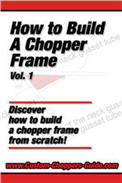 FREE Bonus Report #1 How To Build A Chopper Frame Vol. 1: Discover how professional builders and engineers create custom chopper frames from scratch. Gain the knowledge you need to speak intelligently about how a chopper frame is built. A $29.00 Value!
---
---
FREE Bonus Report #2 How To Build A Chopper Vol. 1: This report includes the steps necessary to build a custom chopper from bare frame to road going machine. It's the perfect companion report to "How To Build A Chopper Frame Vol. 1." A $29.00 Value!
---
---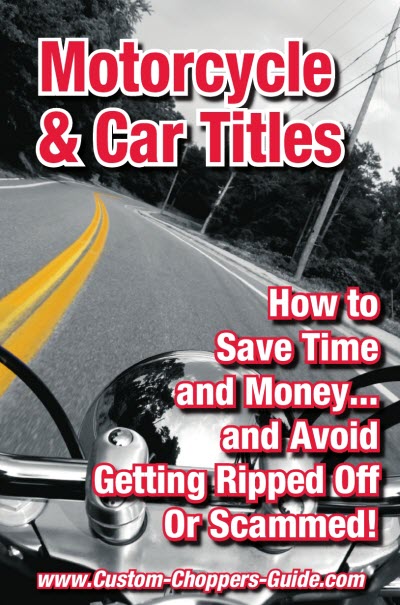 FREE Bonus Report #3 Motorcycle And Car Titles: Here's what you will discover in this special report... Types Of Titles And How To Get Them: · Original Titles · Duplicate Titles · Builders Titles · Salvage Titles · Bonded Titles · What To Look For In A Title Before      You Purchase Your Car Or Motorcycle · What To Do If You Are Suspicious Of A Bogus Title · How To Obtain A Title What To Do If You Or The Seller Loses A Title. A $9.95 Value!
---
---
Get The Four Ron Covell Metalworking And Custom Bike Building DVD Titles Listed Above Now To Be Sure You Reserve Your Special Bonuses Valued At $82.95...
Attention: Temporarily out of stock of this special offer but you can order Ron Covell DVD's here:

---
---

GUARANTEE: If you honestly believe these DVD's are not everything that we say they are and you are not completely satisfied with them, return them within 30 days and we will refund every penny of your money with no questions asked. Plus, the free bonus gifts are yours to keep regardless, just for your trouble. 
That's more than a guarantee, that's a promise.
---
Is that fair or what?
That means you can try out all the DVD's at my risk, while you see if they work for you or not. And if they don't produce, I honestly want you to ask for your money back. And I'll let you keep the free bonus gifts as my way of thanking you for giving these DVD's a try.
There is absolutely no risk, whatsoever on your part. The burden to deliver is entirely on me. If you don't think you will learn new metalworking and custom bike building techniques then I'm the loser, not you.
Look at it this way -- $164.96 is really a painless drop in the bucket compared to the money you're going to waste on ineffective, un-proven metalworking guides and courses this year. That's why...
You Really Can't Afford Not To Invest In These World Class Metalworking and Custom Bike Building DVD's by Ron Covell!
It's easy to get started right away. Just use the secure order button below, and get ready to learn the secrets of a metalworking master. 
---
P.S. Just think! You'll reduce, even completely eliminate many of the time consuming mistakes most builders make when building a custom motorcycle frame, gas tanks, and working with metal. 
---
---
---
No Thanks Just Show Me Your Best Selling DVD.
---