The Ultimate Road Bikes: Harley Davidson Motorcycles!

Everyone has heard of Harley Davidson Motorcycles. Many people want a Harley of their own.
Harley's are considered the top of the line as far as motorcycles go. While Harley Davidson has its critics, the fans far out-number them. 
Harley Davidson has become a household name. They are an internationally recognized company.
Around 1903 the first Harley was created for the general public. One Hundred years later Harley Davidson Motorcycles have not only become a staple in the motorcycle community, but they are going strong in all kinds of product lines including Harley Davidson clothes, toys, and much more. Proud to be American-made, Harley Davidson motorcycles seem to get better every year. People are proud to not only ride, but to also wear one of the best known names in cycling.
Harley Davidson started out small and worked their way up to be one of the names everyone knows. Now celebrating their one hundred year anniversary of making Harley's they have chosen to expand several of their plants in various parts of the country. 
Owning a Harley is a dream for many people. Whether you ride motorcycles or not everyone knows the name and chances are they know someone that has or wants a Harley Davidson motorcycle.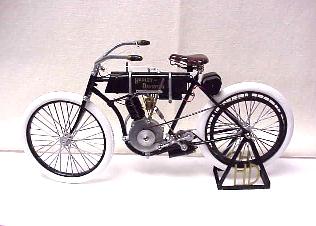 It has been said by many riders that they are as passionate about their motorcycle as their own life. This is certainly true of those who own a Harley.
Any cyclist will tell you a major reason for riding is adventure, and there is nothing more exhilarating than hopping on your Harley and feeling the power of the engine as you ride down the street. 
Harley Davidson motorcycles are not only used for adventure but for practical uses. Everything from the frame to the engine is a piece of art in motion. Every piece that is used to build the final product is unique and special, one that Harley Davidson is proud of and customers are proud to own.
The current line of Harley Davidson motorcycles are are follows:
2004 Harley Davidson Sportser: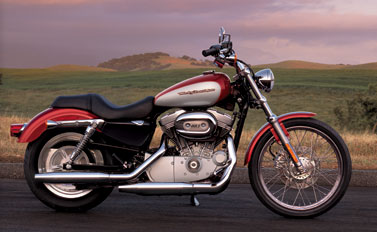 Harley Davidson Dyna Glyde: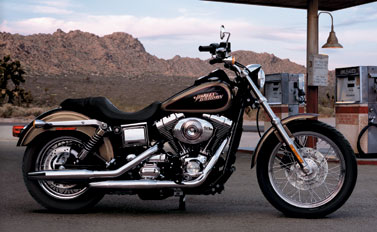 Harley Davidson Softtail: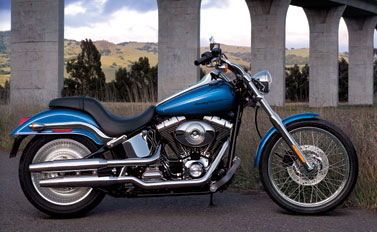 Harley Davidson V-Rod (VRSC):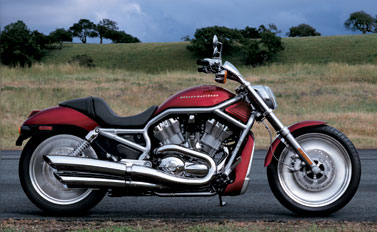 Harley Davidson Touring:
The only thing that rivals a Harley Davidson is a Custom Harley.
SIDE BAR: Harley Davidson Motorcycles Inc. has a very giving heart, especially when it comes to children. Harley Davidson is a national sponsor for the Muscular Dystrophy Association. 
Every year Harley Davidson raises thousands of dollars for the MDA. Through poker runs, powwows, Harley Motorcycle auctions, and a variety of other fund raisers, Harley Davidson has become one of MDA's most reliable sponsors.
Also, every year Harley riders volunteer to go to MDA's summer camp and give children with Muscular Dystrophy rides on their Harley's.
Recommended Links...
If you love Harley's - even if you don't own one yet, this book is a must read...and it's a great conversation piece too. 
If you want Harley Davidson apparel and other really cool Harley Davidson gear I found some fantastic deals on this page at Amazon.com...I have yet to find better deals anywhere.
If you want more information and tips about Harley's and custom choppers I know you enjoy my newsletter The Custom Chopper Mini Course. It's loaded with custom harley and custom chopper ideas, special deals, and much more.
Articles and Reviews: