Bobber Gas Tank Build: 
Shovelhead Bobber Build Part 4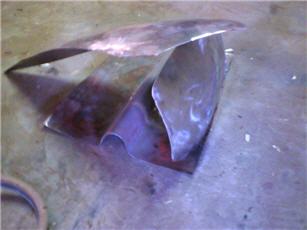 Here we have Luke building a bobber gas tank. As described in Shovelhead Bobber Build 3: Gussets Brackets and Mounts, he's building the custom motorcycle gas tank out of an old English Austen car bonnet because the metal is strong and already partly shaped which will save him any time or trouble on an english wheel.
Luke is also going to build an oil bag from a piece of straight pipe...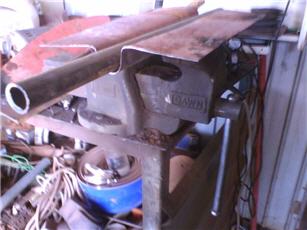 Here's Luke...
Below are some pictures of the start of my bobber gas tank tin work I've started now. I may not use this gas tank either. It's only a trial but the concept is what can save you time and effort and a chance to build something that is decent and unique.
I cut the front end off an old Austen ( no English wheel Us English steel) the steel is easy to work with and also a gauge or two thicker than the new car panels. The shapes you need try to find and old car or truck panel that's suits closest to the shape you want.  Just a bit of food for thought that's all.
See I put the block of wood and tin in the vice and mach the opposite ends (not to tight in the vice and try to find a round object if you can to place between the tin.) I was a little care free here.
More Pictures Of My Tin Work As I Build A Bobber Gas Tank: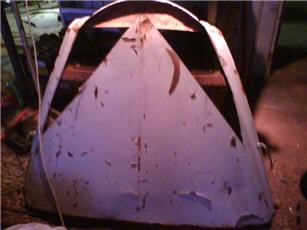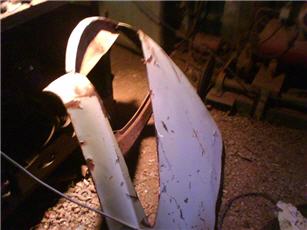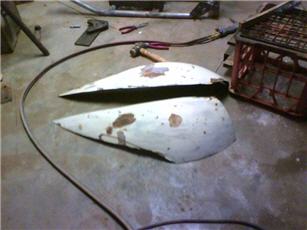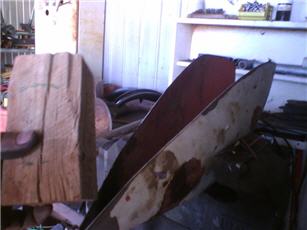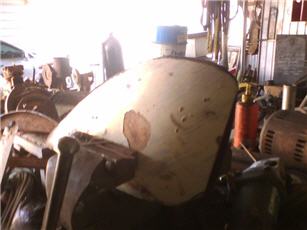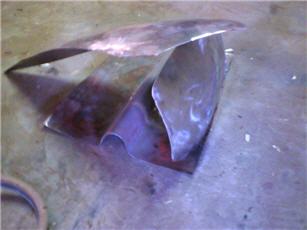 Here is tip #5 on building a shovelhead bobber, by Luke.