How To Choose A Custom Chopper Engine.
Shopping for a chopper engine and building a custom chopper is quite an experience.
For truly a custom chop, you want a custom engine fully dressed out in all its chromed glory.
There are three common ways to go about obtaining your engine.
The first, and perhaps most common way for a beginner in the art of chopper building, is to purchase a running stock motorcycle with a good engine and clear title.
That engine can be cleaned, checked out and placed into your custom chopper frame, some chrome added here and here for flash and you are ready to roll.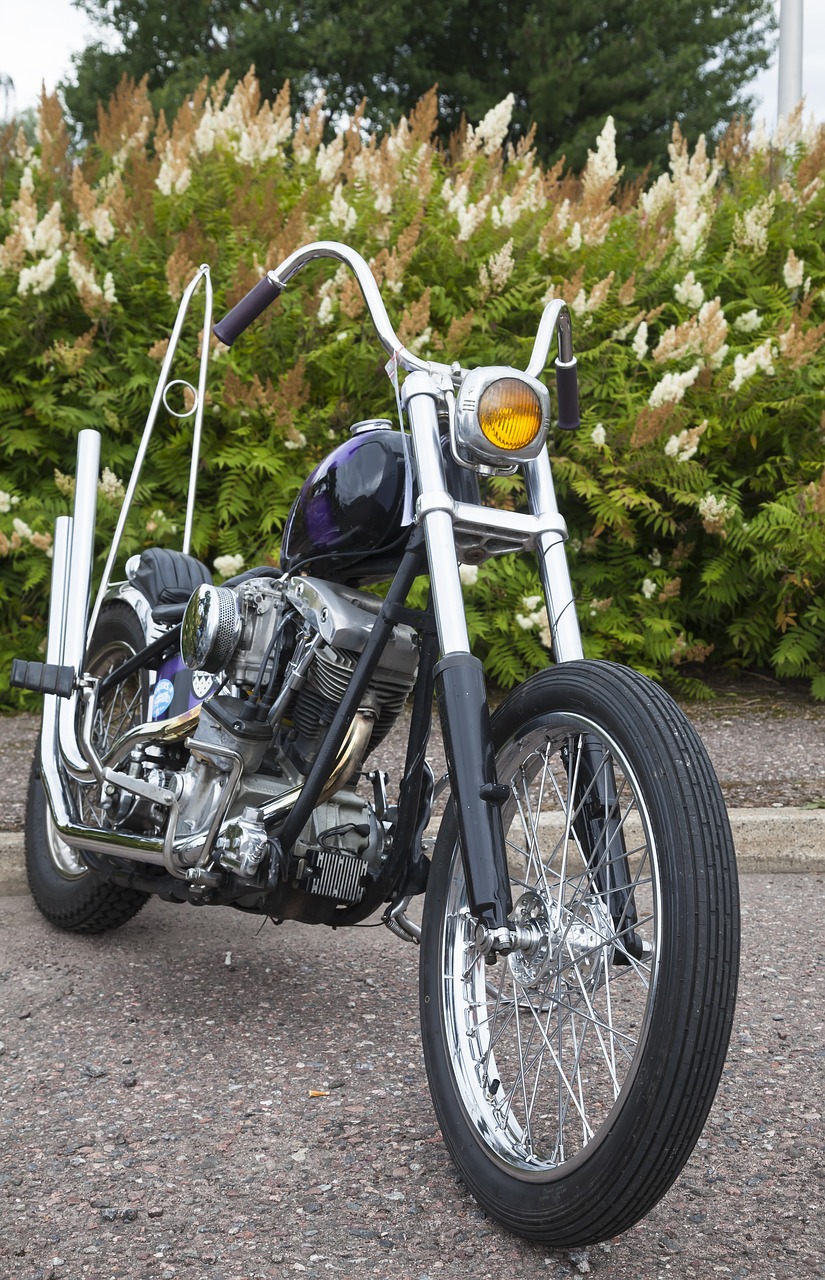 If you use an engine for your custom chopper that you have owned and ridden for a while, you will be well aware of the mileage and whether it is a good idea to rebuild the engine while it is being moved to a custom frame.

If you aren't certain whether it needs to be rebuilt or not, then it is best to err on the side of prudence and go ahead and do the rebuild while it is out of the frame. This can save your tons of time later on.
When choosing this first method of obtaining a custom chopper engine, be absolutely certain that you obtain clear title to the motorcycle before taking the engine out and document the process so that you can obtain a builder's title for the finished motorcycle.
If you choose to customize the existing frame into a custom chopper frame, then you can actually simply keep the same title to the motorcycle, but be certain the VIN on the title accurate states the engine VIN.
Buy A New Engine.
The second way to obtain your custom chopper engine is to purchase a brand new engine. RevTech and S&S both make some really awesome engines in various sizes like the 80, 88, 100 and 110 cubic inch engines. These brand new, spotless, shiny engines are a great solution for your custom chopper engine needs.

These V-Twins look and sound like Harley engines except they don't carry the Harley Davidson name. You can dress the engine up with chrome studs and a custom air filter and you'll be able to have just the look you want for your custom chopper engine.
This option can be more expensive than buying a motorcycle and rebuilding the engine yourself. But you can be sure the engine is in working order without having to do any work to it yourself except for customizing it with any bells and whistles you desire.
You can even choose to purchase an entire drive train. You do get a factory warranty with this option if you purchase from a reputable company.
Beware, however, that some less reputable companies offer lower prices by buying engine kits and assembling them. You do not have the benefit of any warranty with these engines. It's a case of buyer beware.
The third way to get your custom chopper engine is to purchase a custom chopper motorcycle kit that includes everything you need to  assemble your chopper. These are new engines and are already matched for the tranny, frame and other components to ensure you get a well-designed chopper.
This is a great way to go because you get the fully assembled engine and everything else you need to complete your chopper quickly and - well some say - easily. Don't kid yourself; there  is nothing easy about building a custom chopper but it can be a lot of fun.
Whichever way you choose to obtain your custom chopper engine, be sure carefully select the parts you need and be prepared to obtain a builder's title if necessary. Save each and every receipt, bill of sale and information on every single part that goes into your custom chopper.
You'll be happy you did when you are ready to get your safety certification and title. The worst heartbreak is building a custom chopper only to learn that you can't obtain a title and legally ride your beautiful creation.
Specialized Products & Info:
---